4-8 Ferndell Street, South Granville,
NSW 2142, Australia
Tel: 02 9725 6477
International: +612 972 56477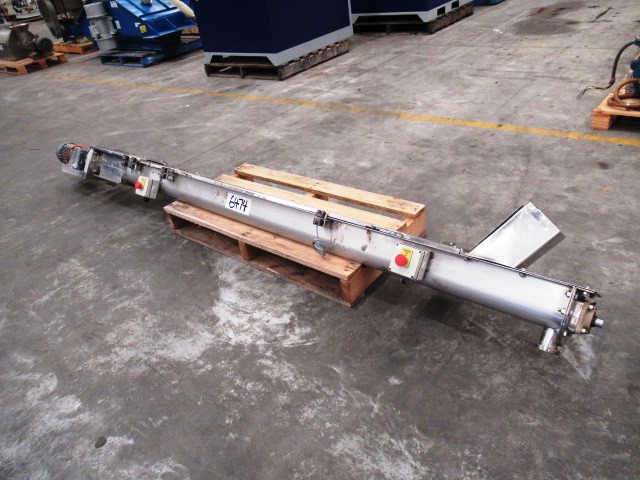 Trough Screw Conveyor, 100mm Dia x 2700mm L
Unit is a stainless steel trough screw conveyor.
Dimension: 100mm Dia x 2700mm L.
The conveyor has a fully welded flight.
Flight Dia.: 100mm.
Flight Pitch: 95mm.
The conveyor is directly driven by a 0.37Kw @ 196 RPM, 415V electric gear motor.
The auger has a hinged lid.
Discharge Outlet: 100mm W x 250mm L.