4-8 Ferndell Street, South Granville,
NSW 2142, Australia
Tel: 02 9725 6477
International: +612 972 56477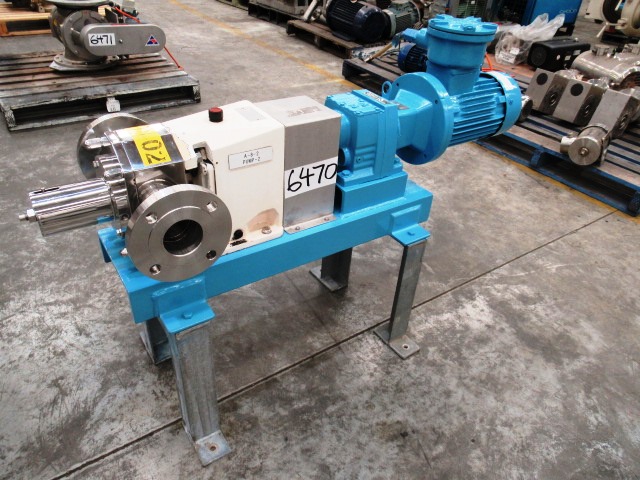 Stainless Steel Lobe Pump, INOXPA, IN/OUT: 75mm Dia
Availability: Out of Stock
Unit is a positive displacement stainless steel lobe pump.
Inlet: 75mm Dia, Outlet: 75mm Dia.
The pump is fitted with a pressure relief valve and is directly driven by a flameproof 2.2Kw @ 375 RPM, 415V gear motor.
The pump is mounted on a steel base.
Volume @ 100 RPM = 95.3 Lt/min.