4-8 Ferndell Street, South Granville,
NSW 2142, Australia
Tel: 02 9725 6477
International: +612 972 56477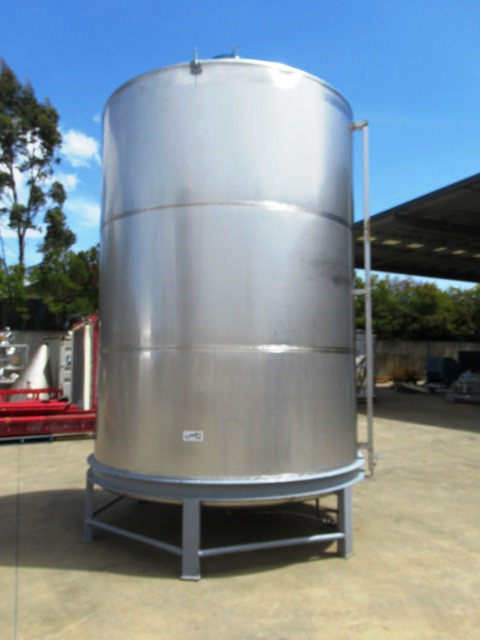 Stainless Steel Storage Tank (Vertical), Capacity: 21,000Lt
Availability: Out of Stock
Unit is a vertical 304 stainless steel storage tank.
Capacity: 21,000Lt.
Dimension: 2740mm Dia x 3600mm H.
The tank has an enclosed conical top with centre mounted clamped manway.
The tank is fitted with a site glass & lifting lugs.
The tank has a conical bottom with a 40mm Dia centre discharge.
Overall Height: Approx 4900mm.
Ex-Beverage Industry.