4-8 Ferndell Street, South Granville,
NSW 2142, Australia
Tel: 02 9725 6477
International: +612 972 56477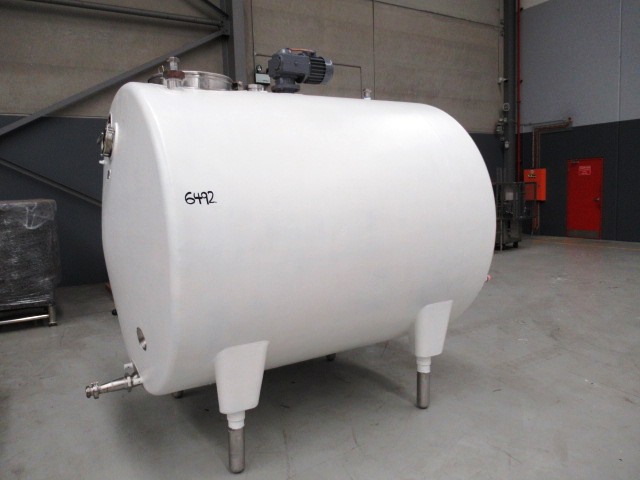 Stainless Steel Mixing Tank (Horizontal), Capacity: 4,650Lt
Availability: Out of Stock
Unit is a horizontal stainless steel storage mixing tank with mild steel insulation and dimple water jacket on bottom section of tank.
Capacity: 4,650Lt.
Dimension: 1700mm Dia x 2050mm L
The tank has a center mounted geared agitator, 415 volt.
The tank is fitted with top hinged manway and 75mm dia side discharge.
Overall footprint: 2800mm L x 1900mm W x 2450mm H.