4-8 Ferndell Street, South Granville,
NSW 2142, Australia
Tel: 02 9725 6477
International: +612 972 56477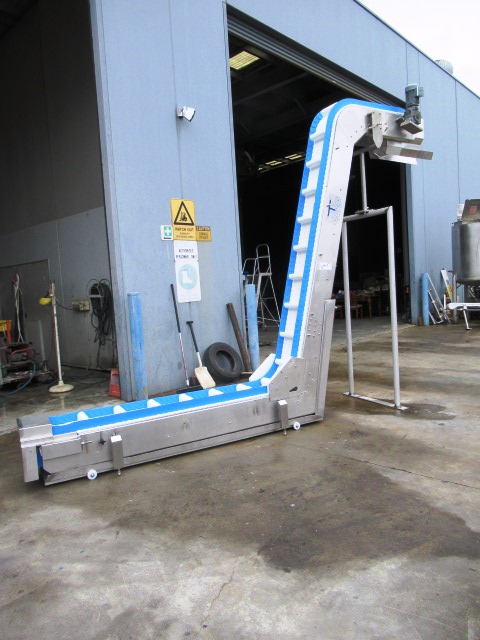 Incline Cleated Belt Conveyor, Contech Engineering, 4600mm L x 380mm W x 3050mm H
Availability: In Stock
Brand:
Contech Engineering
Unit is a stainless steel food grade inclined cleated elevator.
Dimension: 4600mm L x 380mm W x 3050mm H.
The conveyor has a 2300mm long horizontal travel x 3050mm height x 600mm long discharge travel.
The belt is plastic intralox and the cleat height is 75mm.
The conveyor is directly driven by a 0.55Kw, 415V SEW gear motor.